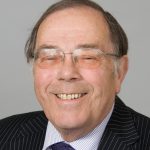 TRIBUTES have been paid to Cllr Stuart Earl, county council member for Bexhill West, who died in the early hours of this morning (Thursday, October 18) after a period of illness.
Becky Shaw, East Sussex County Council chief executive, said: "Since being elected as member for Bexhill West in 2013, Cllr Earl has been a hard-working and respected member of the council.
"He cared greatly about his hometown of Bexhill and the wider community of East Sussex and was a passionate advocate for the people he was elected to represent.
"During his years of service he took an active role as a member of the Standards Committee, Pension Committee and Health Overview and Scrutiny Committee.
"As well as serving on both the county council and Rother District Council, he was very involved in the community through his work with a range of local organisations.
"We were very saddened to learn of his death and would like to extend our deepest sympathies to his family at this difficult time."