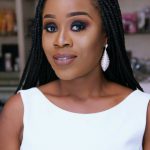 A SOCIAL worker who goes 'above and beyond' to help people with mental health issues is in the running for a prestigious national award.
Chrystell Silas, from Hastings, has been shortlisted by judges in the Social Worker of the Year Awards 2018 in the category of Mental Health Social Worker of the Year.
The 34-year-old East Sussex County Council employee supports service users with mental health issues to move out of institutional care and live independently in the community.
Cllr Carl Maynard, county council lead member for adult social care, said: "Chrystell has helped numerous clients boost their confidence, broaden their horizons and live more rewarding, independent lives.
"She goes above and beyond what's expected in her role as a social worker, offering invaluable practical and emotional support to service users, and has inspired not only her clients but those she works alongside.
"This national recognition is richly deserved and we can be very proud to have such a dedicated, passionate and caring professional working for the council."
The awards scheme is the leading celebration of its kind in the sector, with nominees selected by a panel of leading influencers in the social work sector.
Chrystell is one of 93 finalists across 16 categories, and will find out if she's won in her category and is in the running for the overall Social Worker of the Year award in a ceremony in London in November 2018.
She said: "I am grateful to have been nominated and amazed to have been shortlisted. Helping clients achieve goals, like living more independently, is the best part of my job, especially when they and others never thought it would be possible.
"As I have been recognised by my managers, I would also like to thank them and my colleagues who allow, encourage and motivate me to practice social work creatively to achieve the best outcomes for our clients."