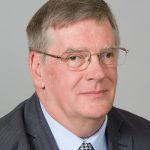 RESIDENTS in East Sussex are being urged to be on their guard for cold callers making bogus claims about a home insulation scheme.
East Sussex Trading Standards issued the warning following a spate of reports about a company offering a home insulation scheme they falsely claimed was supported by the county council.
The latest incidents involved leaflets delivered to homes in the Hastings area, but residents elsewhere in the county may also have been targeted.
Cllr Bill Bentley, East Sussex County Council lead member for communities and safety, said: "The county council does not support any schemes that involve cold calling, and any companies that claim we do are misleading residents and may be breaking the law.
"Unfortunately, every year residents across East Sussex end up suffering not only financial loss but emotional distress as a result of being scammed by bogus callers.
"I'd urge residents to be extremely wary of any unsolicited telephone calls, text messages, emails, leaflets or knocks on the door from people offering goods or services."
Residents are advised never to agree to have work done or part with cash on their doorstep and instead to do their research to find a reputable company, and get written quotes from at least three companies for any work.
People should also remember they generally have 14 days to cancel any purchase of goods or services valued at over £42 which they make in their own home.
The county council does support a scheme which in some cases offers grants for home insulation, more information on which is at www.warmeastsussex.org.uk, but people have to register their interest and will never receive unsolicited calls.
For consumer advice or to report a concern to Trading Standards, people are asked to contact the Citizens Advice consumer helpline on 03454 040506.
People can report fraud or attempted fraud online at www.actionfraud.police.uk or call 0300 123 2040.