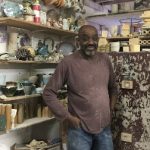 A SCHEME which helps businesses in East Sussex to launch or grow has handed out its 100th grant to local companies.
South East Business Boost was launched in April 2017 to offer grants of between £1,000 and £10,000 for investment to drive growth to start-ups and small and medium-sized businesses. It has since helped to create 40 new jobs across the county.
The scheme, administered by East Sussex County Council using EU funding, has given out over £580,000 for new equipment, technology or systems or to expand premises, with businesses themselves investing a total of £1.5million.
The honour of receiving the 100th grant went to Lewes-based Star Pottery, whose founder, Mohamed Hamid, used the cash to purchase a bigger kiln in a bid to increase the number of students on his pottery courses, as well as his range of products.
Mr Hamid said: "Without the funding provided, the Star Pottery would have had to close its doors. The new kiln will keep the workshop open to the community for another 20 years.
"The whole process was easy, and the staff were extremely helpful with every step of the application process."
Other companies to have benefitted from the scheme include 'booze-infused smoked salmon' purveyor The Pished Fish, in Berwick, which used the cash for a new specialist chilling van.
Also receiving grants are blackShed gallery, in Robertsbridge, Lewes-based kitchen designer Inglis Hall, joinery firm Johnson Bespoke, in Hastings, and Eastbourne-based SO Legal.
Cllr Rupert Simmons, East Sussex County Council lead member for economy, said: "Small and medium-sized businesses are the engine of our economy in a largely rural county such as East Sussex.
"This scheme has been very successful in helping companies to start up, or to grow and achieve their potential, creating new employment opportunities and driving economic growth in the process.
"The wide variety of firms to have benefited highlights the breadth and diversity of businesses we have in the county, and their innovation, flair and 'can-do' attitude is very encouraging to see."
The scheme is a partnership between the six members of the South East Local Enterprise Partnership (SELEP) and is run in East Sussex by the business support service Business East Sussex.
The funding, from the EU's European Regional Development Fund, has also been used to expand a business support scheme which offers specialist one-to-one support and advice to local businesses.
The current round of grants have been fully allocated, but businesses can enquire about receiving support or stay informed about future grants funding at www.businesseastsussex.org.uk, email info@businesseastsussex.org.uk or call 0844 415 2260.
Case studies
blackShed gallery, Robertsbridge
The rural art gallery and high-end picture-framing business, whose exhibitions include work from some of the most significant artists on the south coast, used its South East Business Boost grant to invest in specialist framing equipment.
Kenton Lowe, owner and gallery director, said: "The grant has been great for us, helping us to boost our productivity by allowing us to invest in higher-grade equipment that is easier for staff to use. The SEBB team were so helpful and it's been great for our business."
The Pished Fish, Berwick
Owner James Eagle founded the quirky start-up in his back garden and now sells his booze-infused smoked salmon to clients including Selfridges, Fortnum & Mason and Waitrose. He applied for a grant for a specialist chilling van, enabling him to cut costs and fulfil more orders.
He said: "The van has had a huge impact, providing the ultimate opportunity to cover a larger geographical area and cater to a larger client base than ever before, with distance and third-party costs no longer a barrier."
Inglis Hall, Lewes
The bespoke kitchen designers, who have featured on Channel 4's Grand Designs, were awarded a grant to help with their expansion plans buy new equipment, including an automatic planer, to help them deliver their expansion plans.
Toby Hall, co-director, said: "It has boosted our production levels as we can now take on more work, with a more efficient machine that's safer to operate. The grant has been great for our business."
Johnson Bespoke, Hastings
From living walls and futuristic vacuum wardrobes to a 24-hour house build for Channel 4 series Amazing Spaces, the company, one of the leading woodworking and joinery firms in East Sussex, used its grant to buy specialist equipment which has led to them hiring a new full-time staff member.
Founder Robin Johnson said: "Everyone was on-hand to help us and the support we received has given us a push in the right direction in terms of business growth, allowing me to keep all stages of production in-house and reduce costs."
SO Legal, Eastbourne
Eastbourne-based law firm, SO Legal, provide services in property, commercial, company and business law, litigation and private clients and applied for a grant to buy IT systems, software and furniture, and take on two additional members of staff to support their expansion plans.
Founder Hamed Ovaisi said: "The funding from the SEBB scheme has been extremely helpful for the growth of our young and expanding business. With the new equipment and staff members, we have been able to host free seminars in our offices for local businesses, individuals and charity groups to make use of our new facilities."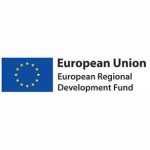 European Regional Development Fund
The South East Business Boost programme (which covers Kent, Essex and East Sussex) has received £6,463,226 of funding from the England European Regional Development Fund as part of the European Structural and Investment Funds Growth Programme 2014-2020.
The Ministry of Housing, Communities and Local Government (and in London the intermediate body Greater London Authority) is the Managing Authority for European Regional Development Fund. Established by the European Union, the European Regional Development Fund helps local areas stimulate their economic development by investing in projects which will support innovation, businesses, create jobs and local community regeneration. For more information visit https://www.gov.uk/european-growth-funding