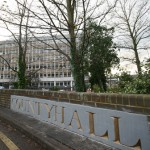 THE PUBLIC could soon have their say on proposals for changes to support from adult social care for some people in East Sussex.
Proposals to consult on removing the subsidy for meals in the community, and a review of long-term support for working age adults will be presented to the county council's lead member for adult social care and health on Friday, May 24.
If approved, both proposals will be subject to 10 week public consultations.
Keith Hinkley, director for adult social care and health, said: "Despite one-off funding from central government for social care, we still need to save £730,000 from our adult social care budget in 2019/20.
"To make sure we continue to provide the right support for the most vulnerable people in our community, we need ensure our £171.3 million budget is spent where it can have the biggest impact.
"To achieve this, we have to review the way we in which we deliver services and talk to people about how any potential changes would affect them."
A report to the lead member sets out proposals to remove the subsidy for meals in the community, currently received by around 750 people across the county.
The subsidy, which is not means tested, costs the council £4.10 per meal – a total of around £500,000 each year. Under the proposals, those receiving the subsidy would be able to continue to receive meals in their home, but would pay the full cost, which ranges from £4 to £8.
A further £247,000 could be saved by changing the way the council supports working age adults, aged between 18 and 64, to live independently across East Sussex.
If approved, the consultation will present the results of research into long-term support and an action plan. People will then be asked to give their views on the suggested approach.
The proposals only look at the long-term support received by those eligible under Government-set criteria. Short-term support, help in accessing community support and the provision of equipment would not be affected.
Should the lead member approve, the consultation into the meals in the community subsidy will begin on Tuesday, May 28 and run until Tuesday, August 6.
The consultation on long-term support for working age adults would begin on Tuesday, June 4, and run until Tuesday, August 13.
The results of both consultations and proposals on the next steps will be presented to members in September.
The papers for the lead member for adult social care and health meeting on Friday, May 24 can be viewed at https://democracy.eastsussex.gov.uk/ieListDocuments.aspx?CId=130&MId=4305&Ver=4
Ends