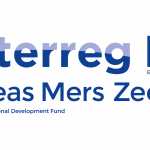 A NEW scheme launching in East Sussex will encourage people aged 45 and over to talk about sex – to try and halt a rise in sexually transmitted infections.
The SHIFT project will encourage people in that age group to pay more attention to their sexual health and wellbeing, and encourage a greater uptake of the services available.
People most at risk are those entering new sexual relationships after a period of monogamy, often post-menopause when pregnancy is no longer an issue but little thought is given to STIs.
East Sussex County Council public health is one of the partners in the EU-funded scheme, which is running across the south east.
Darrell Gale, East Sussex director of public health, said: "People don't stop having sex when they hit their mid-forties – but they don't always like talking about it.
"In recent years we've seen a rise in STI rates among people in this age group, who often lack of awareness of sexual health issues and the help and support that is available to them.
"The scheme aims to reduce the stigma, get people talking and improve the sexual health and wellbeing of over-45s by empowering them to take advantage of the wide variety of services on offer."
SHIFT will in particular target groups at greater risk of being unaware of their sexual health and services available, including homeless people, sex workers, migrants and people whose first language isn't English.
It will also include training programmes for sexual health and other health professionals to improve their awareness and confidence in addressing the subject with these groups.
The project is funded by the EU's Interreg 2Seas programme, co-funded by the European Regional Development Fund, which involves 11 organisations from the UK, France, Belgium and the Netherlands.
For info: Interreg 2 Seas 2014-2020 is a European Territorial Co-operation Programme covering England, France, the Netherlands and Belgium (Flanders). The Programme is part-financed by the European Regional Development Fund and has a total of €241m (£203m) ERDF to co-finance projects in the 2014 to 2020 period. More information at www.interreg2seas.eu