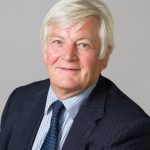 PRIMARY school pupils will soon be inspired by the world of work as the county council is named the only local authority to lead on a Government pilot.
East Sussex County Council will be awarded £145,000 to extend its successful East Sussex Careers Hub to cover primary school children from the age of five, in a one year pilot.
The decision will mean that, from September, the county council will be able to develop a careers strategy that covers the full range from aged five to 19 and up to 25 years for young people with SEND.
Councillor Bob Standley, lead member for education and inclusion, special educational needs and disability (ISEND), said: "We're delighted to be leading on this important initiative and look forward to embarking on this pilot project with our primary schools in September.
"We've seen huge improvements in career support and links between our schools and local employers in the first year of our Careers Hub for secondary schools.
"And we are confident that scaling up that support, to cover our primary age pupils, will provide a further boost for careers and skills in East Sussex."
One of seven organisations and the only local authority to receive funding, the county council believes the East Sussex Primary Careers Hub will raise the aspirations for primary age pupils.
The Primary Hub will work with 24 schools and more than 8,000 pupils from reception to Year 6 to embed career support within the primary curriculum, and will share learning from the pilot with other primary schools across the county.
The initiative will concentrate on four activities;
• exposing pupils to career-related learning and employability skills in the curriculum
• high-quality employer encounters with local businesses
• inspirational STEM activities
• engagement with parents
The creation of a Primary Careers Hub follows the success of the East Sussex Careers Hub, which launched in 2018 for secondary schools.
In its first year the Careers Hub saw an increase in the number of students undertaking work experience, welcomed 130 industry champions from local businesses to work directly with schools and enabled hundreds of students to visit local companies to get a taste of the work of work.
Businesses interested in working with East Sussex schools to improve careers and work readiness skills, promote apprenticeships, open their doors to groups of students or get involved with activities that promote their sector to young people, can contact EnterpriseCoordinator@eastsussex.gov.uk
Ends.