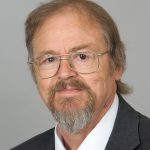 MAJOR road improvements could be on the way to two primary routes through East Sussex after they were identified as priorities by a regional transport body.
Schemes to improve the A259 between Brighton and Eastbourne and the A22 in Wealden feature among 10 priority schemes in the region selected by Transport for the South East.
The body, made up of local authorities, business groups and the transport industry, was asked by the Government to put forward projects to boost the country's major roads network.
If approved for Government funding, the schemes, which are aimed at cutting congestion, speeding up journey times and boosting the economy, would be delivered by 2025.
Cllr Rupert Simmons, East Sussex County Council lead member for economy, said: "A modern, reliable transport network is vital to allow the East Sussex economy to continue to grow.
"If approved for funding, these improvement schemes would have a significant impact on two major routes through the county, allowing swifter and easier movement of people and goods and supporting new housing and jobs.
"The projects also include measures to make it easier for people to use public transport or to walk or cycle to work which, along with reduced congestion, will work towards reducing carbon emissions.
"We very much welcome the news these two projects have been identified as regional priorities and our officers will continue to progress detailed plans and the business cases which will enable them to come to fruition if selected for funding."
The A22 scheme would see improvements at the Boship roundabout, near Hailsham, which would be enlarged and have traffic signals introduced, the nearby Eagles roundabout, which would have a new lane from the A295 onto the A22 southbound, and at the junction with Hempstead Lane, where a new roundabout would be installed.
Meanwhile, the two Golden Jubilee Way roundabouts with the A27 and Dittons Road near Stone Cross would also both be improved.
The A259 scheme would see measures to enhance access to public transport and enable people to cycle or walk, along with localised road and junction capacity improvements and potential use of 'smart' technology.
The £35 million A22 scheme and the A259 scheme, which is in its early stages of development, are among £3.5 billion, five-year investment programme submitted to Government by Transport for the South East (TfSE).
Shortlisted schemes were assessed against range of national criteria as well as TfSE strategic objectives for the region, which focus on sustainable economic growth, improved quality of life and the environment.