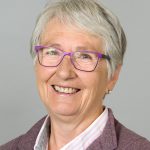 CHANGES to the way support is offered to the most vulnerable families and young people in the county have been approved.
Cllr Sylvia Tidy, East Sussex County Council's lead member for children and families approved the revised Early Help Strategy following a public consultation on plans to focus limited resources on services rather than buildings.
Under the revised strategy the early years' service will operate from 16 children's centres and youth centres and help target support to more than 2,000 families and young people at the risk of needing social care intervention each year.
The county council is now in discussion with partners to identify alternative providers of early years or education services to take over 10 of the 26 children's centres.
It is also working with nursery providers in the Bexhill area to ensure that, where reasonably practicable, there are sufficient places available when it stops running two nurseries in Sidley and Bexhill in September 2020.
Following the meeting on Monday, October 7 2019, Cllr Sylvia Tidy said: "With reductions in the central Government funding, an increase in the number of families and young people needing support and increasing costs, we need make sure we use our increasingly limited resources where they can have the greatest impact.
"Our keyworkers work with some of the most vulnerable families and young people in the county to overcome issues they face and preventing the need for intervention from our social workers.  The revised strategy will ensure this work in safeguarded.
"And although we will be operating from fewer buildings, we are confident that we will be able to prioritise our £4.4 million budget to deliver the right support to the vulnerable families and young people who need it."
Discussions with partners about the 10 children's centres will continue until December, with proposals being reported to the lead member in January 2020.  If alternative providers cannot be found, it is expected the centres will close in April 2020.
All families in East Sussex will continue to have access to the School Health Service, the Family Information Service and improved online advice and information about the services offered by the county council, while Health Visiting services will continue for pre-school children.
Additional services will be maintained where externally funded support is available and a further 200 families will be supported through the Troubled Family Programme.
As well as targeted support for families, the county council is continuing to discuss details of possible open access drop-in facilities with partners.
Under the revised Early Help Strategy, services will be offered from 12 children's centres and four youth centres;
Shinewater (Eastbourne), Devonshire (Eastbourne), Robsack (Hastings), Hastings Town, St Leonards, East Hastings, Lewes, Peacehaven, Saxonwood, Uckfield, Hailsham, Sidley. Hollington Youth Centre (Hastings), Heathfield Youth Centre, The Joff Youth Centre, Archery Youth Centre (Eastbourne).
The county council is working with partners to identify alternative providers for 10 children's centres;
High Weald, Seaford, Chailey, Ringmer, Battle, West St Leonards, Old Town (Eastbourne), Crowborough, Rye and Egerton Park.
Rooms at three centres based in externally owned buildings – Heathfield, Newhaven and at The Bridge in Hastings – will remain available for hire to provide services as needed
Hampden Park children's centre will close with services moved to Shinewater children's centre.