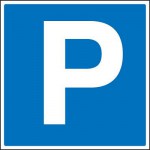 PLANS to increase on-street parking charges for the first time in more than a decade will be decided by a senior councillor this month.
Cllr Claire Dowling, lead member for transport and environment, will be asked to approve changes to the cost of parking permits and pay and display charges at a meeting on Monday, January 20.
The proposals follow a public consultation into measures aimed at reducing congestion and improving air quality in East Sussex's busy town centres by managing demand for parking and encouraging the use of more sustainable methods of transport.
If approved, residents' permits would be based on CO2 emissions and standardised across Lewes, Eastbourne and Hastings for the first time, while on-street hourly pay and display tariffs would increase by between 20p and £1.90.
The increased charges would be used to cover the cost of the parking scheme, with any surplus ring-fenced for use on transport and highways initiatives, such as to contribute to the cost of concessionary bus passes and subsidised bus services.
Rupert Clubb, director for transport and environment, said: "With car ownership increasing, parking pressures can exacerbate congestion in our town centres and significantly reduce air quality.
"These proposals are about influencing driver behaviour and encouraging people to consider alternative forms of transport.
"Changes to permit charges would result in a fairer system in which permits cost the same regardless of where in the county you live, with motorists driving low emission vehicles paying less."
He added: "Increasing on-street car parking charges would also encourage motorists to use town centre car parks rather than on-street spaces, helping us better manage demand."
There are more than 5,000 spaces in off-street car parks in Eastbourne, Lewes and Hastings which are operated by district and borough councils, not part of the parking charge review and which would offer cheaper and longer stay options.
Higher charges for on-street parking woudl be expected to lead to more of a 'churn' effect, where motorists stop for short periods, leading to an increased turnover of spaces and footfall, which can benefit the economy.
If approved, the new parking charges are likely to come into effect by the end of April and be subject to an annual review.
Full details of the proposal are available at https://democracy.eastsussex.gov.uk/ieListDocuments.aspx?CId=177&MId=4259&Ver=4
Under the proposals, charges for first residents' parking permits in Hastings would remain the same or reduce for residents with a vehicle in car tax bands A to F, while the majority of motorists in Eastbourne would pay more for annual permits. The cost of a first permit would be between £15 and £95 per year.
Charges for permits in Lewes, where discount is already given to low emission vehicles, would remain the same, while the cost of resident permits in Falmer would increase.
Charges for on-street parking across Eastbourne, Hastings and Lewes would almost double under the proposals, following 11 years of no significant increases. Increases would range from 20p to £1.90 per hour.