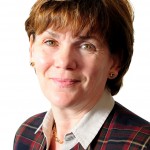 MOTORISTS in Crowborough are set for a smoother ride after a major programme of road improvements was announced.
East Sussex Highways will carry out extensive maintenance and resurfacing in four town roads starting in the spring.
The scheme, which has been timed to follow gas main replacement work currently being carried out by Southern Gas Networks, will also see drainage improvements in six roads.
The drainage work begins in March with road improvements starting the following month and lasting into the summer. A mix of daytime, night and 24-hour road closures will be in place.
Road improvements will be carried out in Croft Road, Whitehill Road, Eridge Road and Beacon Road, with drainage improvements in Eridge Road, Sheep Plain, Ghyll Road, Harlequin Lane, Crowborough Hill and St John's Road.
Cllr Claire Dowling, East Sussex County Council lead member for transport and environment, said: "We're very aware that there have been concerns from some residents about the condition of a number of main roads in Crowborough but we've had to hold our works until after the gas main replacements.
"Southern Gas Networks have now begun their work which means we're now in a position to confirm some major improvements which will make a real difference to motorists in the town.
"The drainage improvements, while less visible, are just as important in ensuring we're able to resolve some of the drainage and flooding issues which have been raised.
"With any scheme on this scale there will be some disruption, but I'd urge people in Crowborough to bear with us, as these significant improvements will have long-term benefits to many people who live and work in the town."
Provisional dates for some of the roads have been announced while others are to be confirmed, depending on Southern Gas Networks completing their work on time and any unforeseen circumstances.
Details of each part of the scheme will be advertised locally in advance of work beginning and leaflets distributed to affected businesses and residents.
Karl Taylor, East Sussex County Council director of operations, added: "I would like to thank residents and businesses for their patience. We have deliberately held off our works until completion of the gas main works to save having to dig up newly resurfaced roads."
Where road closures are in place, Highways crews will allow access for residents and traders where possible, but there may be delays. Pedestrian access will be maintained at all times.
More information about all forthcoming roadworks is available on the East Sussex Highways website at www.eastsussexhighways.com
Provisional timetable for Crowborough work:
Road improvements
– Croft Road – reconstruction and resurfacing
Starts April 20 for four weeks, 24-hour road closure
– Whitehill Road – reconstruction and resurfacing
Starts in May for four weeks, 24-hour road closure
– Eridge Road – resurfacing
Starts in June for up to 10 days, night-time road closures
– Beacon Road – patching
Starts in June for up to 10 days, night-time road closures
Drainage improvements
– Eridge Road
Starts in March for two weeks, inbetween Southern Gas Networks work, standard working hours with lane closures
– Sheep Plain
Starts March 16 for two weeks, 24-hour closure
– Ghyll Road
Starts May 18 for four weeks, 24-hour closure
– Harlequin Lane, Crowborough Hill, St John's Road
Dates, working hours and traffic management to be confirmed