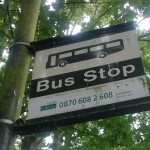 HOLDERS of concessionary bus passes in East Sussex are being warned invalid or out-of-date passes will no longer be accepted from this spring.
From April 2020, bus drivers won't accept passes which have been cancelled, reported lost or stolen, replaced with a newer pass or which don't work because they're damaged.
An amnesty is in place until then but from April anyone with an invalid pass may have their card confiscated by the driver and be asked to pay the full fare – part of a national move to tackle fraud.
East Sussex County Council administers the national free bus pass scheme for residents living in the county, with passes issued to people who are aged 65 or over or have a disability.
Cllr Claire Dowling, East Sussex County Council lead member for transport and environment, said: "These changes are aimed at ensuring the system is not abused and only people with a valid pass travel for free.
"The vast majority of people will be unaffected but there may be some who are entitled to have a free bus pass but are inadvertently carrying around an old or invalid pass.
"As long as people's bus pass is accepted by the machine when they scan it on board the bus, they don't have to do anything. If it's not working or there is a problem between now and April, the driver will give them a leaflet advising them what they need to do to get a replacement."
Bus passes may have been cancelled because the holder has not responded to letters from the council about their pass, perhaps because they've moved house recently.
Anyone whose pass is rejected on the bus and needs to replace it can get more information online at www.eastsussex.gov.uk/invalidbuspass or by calling 0300 33 09 471, with lines open Monday to Friday from 9am to 4pm and calls charged at local rate.