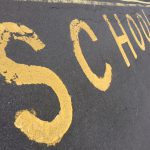 A final decision on the closure of Broad Oak Community Primary School will be made next month.
East Sussex County Council's lead member for education, Cllr Bob Standley, is recommended to approve the closure of the school at his meeting on Monday, March 9.
The closure of the school was proposed following a countywide review of rural primary schools which highlighted the impact of the high number of surplus places in the Heathfield area.
Stuart Gallimore, director of children's services, said: "Closing a school is not an easy decision or one that we take lightly.
"Schools operate most efficiently and effectively when full or nearly full, so keeping surplus places to an absolute minimum is vital in ensuring schools are financially able to deliver high-quality education.
"Whilst we appreciate the disappointment this recommendation will cause, not taking this action will do nothing to address issues at Broad Oak and could lead to more widespread uncertainty and difficulties for other schools in the area."
He added: "We have carefully listened to all alternative options put forward, but feel that, unfortunately, none offer a solution that will address the issues."
Broad Oak has been undersubscribed for the last five years, with pupil numbers falling from 130 in 2014/15 to 81 in 2018/19. By October 2019 pupil numbers had fallen further to 52 against a capacity of 140, with nearly two thirds of pupils at the school living outside the school's community area.
Meanwhile there are a significant number of surplus spaces in the eight other schools in the area, with 213 recorded in the October 2019 census.
The school's governing board has proposed restructuring the school's leadership team and a reduction to two classes as a way of making the school financially viable.
But the report to lead member notes that even with these changes, the school would still face a significant budget deficit by August 2021 and would rely heavily on the other schools in the Woodlands Federation – Dallington CE Primary School and Punnetts Town Community Primary School – to use their budgets to support Broad Oak financially.
The proposal would rely on Broad Oak being able to increase pupil numbers by 30 during the next academic year which officers felt would be unachievable as it is difficult to see where the additional pupils would come from, other than existing schools in the area.
If the closure of Broad Oak from August 31, 2020 is approved by the lead member, letters will be sent to parents and carers advising them of admission arrangements for September 2020.
Details of the lead member meeting on Monday, March 9, and the full report can be viewed at https://democracy.eastsussex.gov.uk/ieListDocuments.aspx?CId=456&MId=4574&Ver=4
Ends