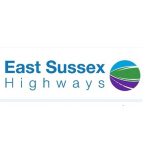 RESIDENTS in Crowborough are warned to expect some disruption as the first major phase of a road improvement scheme in the town begins.
East Sussex Highways will be reconstructing the carriageway in Croft Road, with the work to be done in three phases from Monday, April 20 to Monday, June 1 2020.
The scheme will see the existing road churned up and recycled to provide a solid, long-lasting foundation for a new road surface.
The nature of the work means the recycled foundation will need time to harden, meaning the road will have to be closed 24 hours a day, with a signed diversion route in place.
Cllr Claire Dowling, East Sussex County Council lead member for transport and environment, said: "We know that there have been concerns about the condition of some of the roads in Crowborough.
"This is the first major work on a scheme which will see significant improvement work on four roads in the town, alongside drainage improvements.
"While there will be some disruption, I'd ask residents and motorists to be patient while we carry out this work, which will provide a smoother, safer road which will last for many years to come."
The first phase of the work, on Monday, April 20 2020, will last just one day, with the road closed from High Street to south of Waitrose car park, with access to the car park maintained via Beacon Road, Mill Road and Pine Grove.
Phase two, from Waitrose car park to south of Mill Lane mini-roundabout, lasts from Tuesday, April 21 to Friday, May 8, with the final phase, from south of the mini-roundabout to Myrtle Road, running from Tuesday, May 12 to Monday, June 1 2020.
The diversion route for buses and other large vehicles will be via High Street, the A26 Beacon Road and South View Road, but residents will be able to use their knowledge to navigate via other local roads.
Resurfacing schemes are also due to take place later in the year in Whitehill Road, Eridge Road and Beacon Road.
The maintenance of roads remains a key priority for the council to enable key workers, delivery vehicles, refuse collection and emergency services to move about the county safely.
All of the council's contractors adhere to Government and construction industry guidance on social distancing to protect the workforce and the public during the COVID period.
Details of all forthcoming roadworks are available at www.eastsussexhighways.com