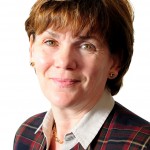 THE county's waste sites will begin reopening to the public from 10am on Monday, May 18 2020, following new guidance issued by central Government.
East Sussex's 10 Household Waste Recycling Sites (HWRS) closed in late March amid the Covid-19 outbreak, to ensure the safety of staff and residents.
Although the county council was already working with its contractors on plans, the new guidance from Government means it can now push ahead with the reopening of facilities.
However, with social distancing still necessary, residents are being warned that the service will be restricted and encouraged to only travel to a site if absolutely necessary.
Cllr Claire Dowling, lead member for transport and environment said: "While we are pleased to be able to reopen our household waste recycling sites, the health and safety of everyone working at, and visiting the sites remain our top priority.
"We expect demand to be extremely high initially, and I would urge people to only travel to a site if you absolutely have to; to dispose of items that, if kept, could pose a safety risk to people in your household."
"To open safely, we are going to have to severely restrict how we use the sites so the service will look very different and residents who need to use our HWRS should expect significant delays which, while frustrating, will be unavoidable."
Sites will initially open from 10am to 4pm every day, but weekend opening hours will vary at some sites. Before travelling, people should check the opening days and times for their local site at www.eastsussex.gov.uk/rubbish
Social distancing of two metres will need to be maintained on site, meaning the number of parking bays will be limited and only one person will be allowed to use the access ramps at any one time. Staff will not be able to assist with unloading.
To avoid lengthy visits, only cars will be allowed to access the site, not trailers or over-sized vehicles, until demand drops. To avoid close contact between staff and residents, the re-use shops will remain closed and chargeable waste – plasterboard, bonded asbestos, tyres, hardcore and soil –
will not be accepted.
Cllr Dowling added: "We all want life to return to normal as quickly as possible, but we all have a duty and responsibility to follow the guidelines to protect the most vulnerable and prevent the NHS from becoming overwhelmed.
"We feel the arrangements we plan to put in place are the best way to keep both the staff and people using the site safe as the Covid-19 crisis continues."
Allan Key, General Manager for Veolia South Downs said: "We understand that the HWRS network is very important to the community.
"We want to be able to help residents who cannot keep their waste at home safely, help to ease the pressure on local kerbside collections, and discourage fly tipping.
"We have worked very hard with the council to carefully plan the reopening of the sites to ensure they are a safe place to work for our team and public to visit.
"We are asking all site users to support our hard-working teams on the front line by following the guidance on the council's webpage and any information or instructions provided at the sites."
Arrangements at each HWRS, and the impact on the road network, will be constantly monitored and changes will be made if necessary.