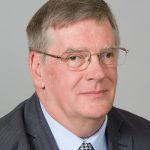 A SERVICE which simplifies the paperwork families have to deal with after someone dies has launched in East Sussex.
Tell Us Once allows people to notify local and central government departments and public sector pension providers of a death in one simple step.
Until now, staff at East Sussex register offices have been able to notify other county council departments and district and borough councils when a death is registered.
The new service means all central Government agencies, including those which provide services or benefits to the deceased, can also now be notified, meaning people won't have to phone or write to multiple agencies.
Normally, the service would be offered through personal appointments, but as all register offices are currently closed due to the coronavirus crisis, it is being provided over the phone.
Cllr Bill Bentley, East Sussex County council lead member for communities and safety, said: "When someone dies, there are lots of things to do – at the time you least feel like doing them.
"Our registration service staff already provide a fantastic service to residents, but this new scheme will help them to do even more.
"They can help people reduce stress and worry at a difficult time by avoiding the need for people to have to retell the circumstances of their loved one's death several times to different agencies.
"The scheme is free and confidential, will save people time and may also reduce the number of forms they may need to complete."
Agencies that can be notified through the scheme include those responsible for state benefits such as Income Support, Jobseeker's Allowance and Pension Credits, as well as council tax or housing benefit.
It also notifies organisations responsible for the electoral register, libraries, disabled blue badges, bus passes, passports, driving licences and public sector pensions.
People can book a telephone appointment to register a death online at www.eastsussex.gov.uk/registration or call 0345 6080198.
Details of how Covid-19 is affecting services is also available on the website.
Ends