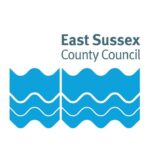 NEW parents are now able to book an appointment online in order to register the birth of their baby.
Birth registrations were suspended between March 23 and June 14, 2020 due to the pandemic. Since the service recommenced, the registration team have been contacting parents in chronological order to book birth registration appointments, but now families can book an appointment themselves.
In order to register a birth, new parents are asked to book an appointment online for a telephone registration interview, selecting their preferred interview date and time at the time of booking. Parents registering a multiple birth only need to book one appointment.
Following the telephone registration interview, the registrar will arrange a time for the parents to visit a register office to check and sign the register page. Register offices are located in Hastings, Lewes, Crowborough and Eastbourne.
Appointments to sign the register will take place with social distancing measures including screens in place. Face coverings must be worn by anyone visiting a register office, although visitors may be asked to temporarily remove their face covering for identification purposes.
Those signing the register are asked to bring a blue or black ballpoint pen to sign with. Birth certificates can be ordered online after the page is signed and will be posted out.
Cllr Bill Bentley, lead member for communities said: "The suspension of birth registrations in March due to the coronavirus pandemic created a substantial backlog of unregistered births nationwide.
"Our registration team have worked hard to contact new parents once registrations were permitted again, helping to keep the number of unregistered births in East Sussex to a minimum.
"The re-launch of the online appointment booking system will help parents register their child's birth quickly and conveniently, and I encourage new parents to book an appointment as soon as possible following the arrival of their baby."
To book an appointment for a telephone registration interview or to find out more about the birth registration process, please visit eastsussex.gov.uk/registerabirth. The quickest way to book an appointment is online. The registration team phone lines are very busy at this time, and people are asked to call only if they are unable to book online. New parents who are unable to book online should call 0345 60 80 198 for assistance.