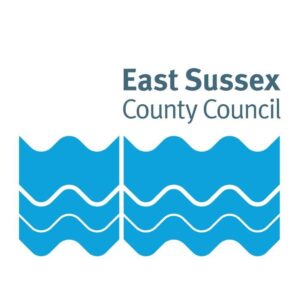 MORE than 700 Covid-related calls have been made to the county's trading standards team since March, the latest figures show.
On top of their usual work, and in a bid to keep people safe, the team from East Sussex have issued advice and guidance to a large number of businesses and residents as well as carrying out 158 visits to barbers and hairdressers, homeware stores and garden centres.
As well as ensuring that every effort was being made to keep staff and customers safe, officers gave advice on closures and restrictions, interpreting rapidly changing legislation and working closely with Sussex Police and district and borough councils.
Cllr Bill Bentley, East Sussex County Council's lead member for communities and safety, said: "I am extremely grateful to the efforts of our trading standards team during these unprecedented times.
"Covid-19 has affected the lives of every resident and business owner in East Sussex and our officers have worked hard under very difficult circumstances to ensure our communities have been kept as safe as possible. My thanks also to the environmental health teams in our district and borough councils who have worked closely with our trading standards officers throughout this difficult period."
The team's Covid-19 work follows a year of success in which residents were prevented from losing an estimated quarter of a million pounds, 300 scams victims were helped and around 10,000 counterfeit products with a street value of £100,000 were removed from the market.
An annual survey by the Association of Chief Trading Standards Officers looked at work carried out between April 2019 and April 2020, including the support they offer to victims of scams, their efforts to tackle the sale of counterfeit goods and illicit tobacco and their work with local businesses.
It highlighted the 144 businesses found in breach of animal welfare legislation, the 99 businesses caught selling food that was mislabelled, contaminated, illegal or fraudulent, the £20,000 worth of tobacco seized and £114,000 fraudulent traders were ordered to pay back through the Proceeds of Crime Act.
Cllr Bentley added: "The results of the annual survey, show the difference our officers have made to the lives of people in East Sussex.
"It is easy to forget that with every action, seizure and prosecution led by trading standards officers, there are potentially hundreds of East Sussex residents who have been saved from falling victim to fraudulent and unscrupulous businesses and individuals."
As well as their own investigations and projects the trading standards team received 4,797 referrals from Citizens Advice, police, local authorities and other partners between April 19 and April 20, the survey found.
Richard Strawson, trading standards team manager, said: "As well as enabling us to reflect on our achievements over the previous year, the annual report gives members of the public an insight into the work we do.
"Most people will not have contact with us unless they have lost money through a scam, are overcharged for substandard work or buy mislabelled food, dangerous toys or illegal tobacco.  This report helps us to show the residents of East Sussex all the work happening behind the scenes to ensure they can buy goods and services safely and with confidence."