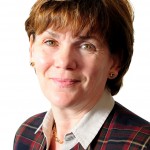 COUNCIL bosses have called for an end to unacceptable behaviour towards officers trying to keep the roads safe and clear during lockdown.
Incidents of civil enforcements officers being threatened and attacked have risen over the past few weeks, with two officers requiring hospital attention following incidents in one week alone, which are being investigated by police.
Attacks on officers enforcing parking regulations in Eastbourne, Hastings, Lewes and now Rother are not new. Last year there were 22 incidents which required police involvement, including eight physical assaults, as well as 18 separate occasions where an officer needed urgent help from a colleague.
Cllr Claire Dowling, East Sussex County Council's lead member for transport and environment, said: "I find it incredibly sad that the community spirit we have seen as a result of the Covid crisis hasn't extended to our civil enforcement team.
"There is absolutely no excuse for anyone to threaten an officer, let alone physically attack them, and these incidents will be reported to the police.
"These officers are doing a job: helping to keep our roads safe and clear for traffic, including emergency services who should not face delays getting to an emergency because of illegal parking."
She added: "To the small number of people who cannot see how unacceptable your behaviour is I would simply ask how you would feel if emergency services were delayed in reaching your loved ones, or a friend of family member was involved in an accident as a result of poor parking? Please treat our officers with respect."
Civil enforcement officers play an important role in ensuring people park safely and sensibly, helping to reduce congestion and maintain traffic flow and access.
John has worked as a civil enforcement officer for four years and has had his fair share of incidents, from people 'squaring up' to him and making threats to a motorist driving a car at him and being surrounded by eight friends of an angry driver who had been issued a ticket.
"I know it's not me, it's the uniform," he said. "But you do worry when you go out. You dread it when you hear someone calling out to you, luckily most of the time it's someone asking a question or wanting directions.  Fortunately, we have a good team and we are always there to support each other."
He added: "We will always give people a chance to move and give alternative places where they can park. We don't want confrontation; we just want to keep the traffic flowing.
"A lot of people think we have a quota, we hear that a lot.  There is no quota, if you park where you shouldn't and don't move, you'll get a ticket."
Information about parking restrictions in place across the county is available at www.eastsussex.gov.uk/roadsandtransport/parking
Ends