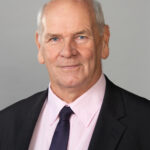 THE councillors who will make up East Sussex County Council's Cabinet have been announced at a meeting of the full council today (Tuesday).
With voters electing a majority of Conservatives in May's election, Cllr Keith Glazier will return as leader of the council for the eighth year running.
Cllr Glazier appointed Cllr Nick Bennett lead member for resources and climate change and deputy leader, Cllr Claire Dowling will stay in her role as lead member for transport and environment.
In children's services Cllr Bob Standley was appointed lead member for education and inclusion, special educational needs and disability, while Cllr Bob Bowdler was named lead member for children and families.
Cllr Rupert Simmons will return as lead member for economy, while Cllr Carl Maynard will continue as lead member for adult social care and health.
Following the full council meeting, Cllr Glazier said: "In May's elections we said goodbye to some dedicated and experienced councillors, including former Cabinet members Sylvia Tidy and Bill Bentley, and welcomed some new faces to the Council Chamber.
"I look forward to working with my Cabinet colleagues and all the elected members, regardless of party. Our priorities include recovery from Covid and making East Sussex County Council carbon neutral as quickly as possible."
At the full council meeting Cllr Peter Pragnell was elected Chairman of the council and Cllr Roy Galley as Vice Chair.
The make-up of the council's committees was also agreed, and appointments to outside committees were approved.
A full list of committee membership can be found at https://democracy.eastsussex.gov.uk/
Ends.