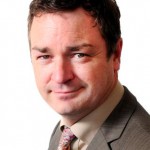 RESIDENTS facing financial pressure and debt as a result of Covid-19 restrictions can get the support they need thanks to funding of more than £500,000.
East Sussex County Council is supporting organisations with one-off grants to help them offer advice and support to people who finances have been affected by changes in income due to job loss, furlough or shielding.
The funding for voluntary, community and social enterprise (VCSE) organisations comes from the Government's Contain Outbreak Management Fund and is a result of discussions between the county council and the East Sussex VCSE Alliance, a group of local charities and voluntary sector organisations working together.
Cllr Carl Maynard, the county council's lead member for adult social care and health, said: "While the restrictions put in place were necessary to protect the most vulnerable, they have sadly resulted in financial difficulties for a large number of our residents.
"We are pleased to have been able to work with the VCSE sector to ensure that we use the money where we can have the biggest impact, by supporting the organisations able to reach out and offer practical help and advice.
"We are confident that the organisations benefitting from the one-off funding will be able to reach and help those in need in all parts of our community."
A total of 11 organisations will benefit including Citizens Advice 1066, Eastbourne, Lewes, Rother and Wealden, Age Concern Eastbourne, Age UK East Sussex, AMAZE, Brighton Housing Trust – Brighton, Eastbourne and Hastings Advice Centres, Hastings Advice and Representation Centre (HARC) and Possability People.
Steve Hare, vice chair of The East Sussex VCSE Alliance, said   of "The East Sussex Voluntary, Community & Social Enterprise (VCSE) Sector Alliance and our partners see the financial and other challenges many people locally experience every day. There is no doubt that these challenges have been severely compounded by the Covid pandemic.
"Things are likely to remain difficult for some time to come as, for example, furloughing and eviction protection measures come to an end. We are pleased to be partnering with East Sussex County Council to deliver information and advice support to people across the county as they face hardship and look to the future."
Residents in need of help and advice can find out how to contact the relevant organisation by searching VCSE at www.eastsussex.gov.uk/financeadvice
Ends.