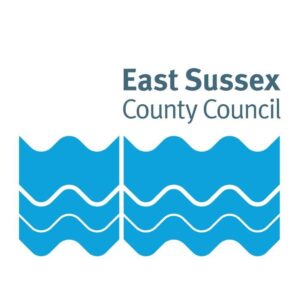 THE COUNCIL has agreed funding of up to £615,000 to deliver a Supported Apprenticeship programme to create opportunities for some of the county's most vulnerable residents.
People living in East Sussex in supported and temporary accommodation, and those at risk of homelessness in the county, will be given support to access apprenticeship placements and vocational training and earn sufficient income to help them live independently.
Managed by the council's new Employability for Supported and Temporary Accommodation and Refuges (ESTAR) initiative, the scheme will offer a work-based skills programme for up to 120 adults and identify up to 50 participants to move into Supported Apprenticeship opportunities with local employers.
Councillor Rupert Simmons, lead member for the economy, said: "The Supported Apprenticeship programme will help improve the future prospects of some of the most marginalised residents in our county as well as having a positive impact on local communities, businesses and economy.
"This funding provides a further boost to the work to improve skills and training in East Sussex, which is one of the key objectives in the county's Economic Recovery Plan and continues our collective efforts with partners and businesses to increase the number of apprenticeships in the county."
The ESTAR team plan to actively engage with employers from priority sectors where there is employment growth and future skills shortages including construction, horticulture, health, care, and the visitor economy.
The project also includes initiatives to help overcome the barriers vulnerable adults may have faced when trying to access previous apprenticeship opportunities.
This support includes mentoring to help individuals with their learning and in the workplace, and financial support to enable employers to pay apprentices a living wage.
Councillor Carl Maynard, lead member for adult social care and health, said: "Housing, health and employment are inextricably linked.
"Homelessness and job losses have increased during the pandemic with those living in Supported Accommodation more likely to face long-term unemployment, which can have a detrimental effect on health and well wellbeing.
"Apprenticeships offer employment opportunities and a pathway out of Supported Accommodation. This project will help some of our most vulnerable residents to access training and earn sufficient income to move in to independent living."
The Supported Apprenticeship programme is being delivered by East Sussex County Council in partnership with the East Sussex College Group, the Sussex Council of Training Providers and the Sussex Community Development Association, and will be supported by Skills East Sussex Task Groups and local borough and district council Housing teams.
For more information visit the Careers East Sussex website. Local businesses who would like to find out more or get involved in the project should email SkillsEastSussex@eastsussex.gov.uk.