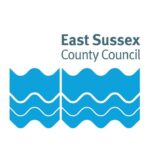 THE WAY in which digital solutions will be used to improve and deliver care and support to adults across East Sussex has been outlined in a new strategy document.
Being Digital sets out how the council's Adult Social Care & Health team plan to make it easier for clients and carers to find support and services and manage their care online.
The three-year strategy includes 30 projects to improve access to adult social care services by empowering people to do more for themselves online.
Mark Stainton, Director of Adult Social Care, said: "Being Digital is an exciting development for the Adult Social Care & Health team and will enable us to provide improved, more efficient services across all areas.
"Increasing the use of technology will mean we can better support our clients, giving them access to the information they need to make choices about their care. Our strategy also includes ensuring staff have the best systems to do their jobs and care providers have the most appropriate technology to deliver their services effectively.
"However, we do understand that some of our clients are unable to access information online and we will ensure our services continue to be fully accessible to those who choose not to use digital technology."
Improving digital services can bring about many benefits, including enabling people to access services at a time most suitable them and providing quick and appropriate channels for those seeking advice and support.
The projects outlined in the strategy include the development of online needs and financial assessments and providing real-time information about services for clients, as well as promoting agile working options and the use of digital contacts and video assessments for staff.  Care staff will also be supported to use technology to improve the way their services are delivered.
Through the use of digital innovation and increased technology, it is hoped that Being Digital will help achieve the best possible health and wellbeing outcomes by supporting people to live independent lives in their own homes and communities.
More information on the Being Digital strategy can be found on the East Sussex County Council website at https://new.eastsussex.gov.uk/social-care/beingdigitalstrategy
Ends