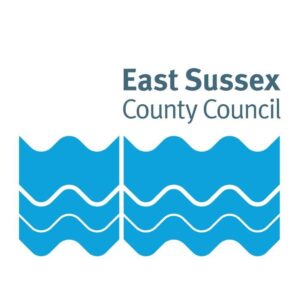 RESIDENTS are being encouraged to share their experiences to help local organisations to tackle loneliness and improve wellbeing in East Sussex.
The voluntary and community sector, the NHS and local councils are working together to ask residents what makes them feel connected.
An online survey is underway to understand how people across the county connect with people and places, and the results of the survey will help local organisations find better ways to work together to tackle loneliness.
Cllr Carl Maynard, lead member for Adult Social Care and Health at East Sussex County Council, said: "We know that strong relationships and connected communities are very important for people's health and wellbeing, and we really want to hear from our residents about what makes them feel connected.
"The events of the last 18 months have highlighted the importance of addressing issues such as loneliness and wellbeing. I encourage residents from all sectors of our communities and from all parts of the county to complete the survey and help us develop approaches to support better connectedness and wellbeing for the future."
John Routledge, chair of the East Sussex Voluntary, Community and Social Enterprise (VCSE) Sector Alliance, said: "Many of us, at one time or other, can experience feelings that the quantity and quality of our relationships are not as good as we would like them to be.  This can be felt by people of all ages but is more common in young people, older people and certain groups such as those who are out of work.
"The type of things that can help people feel connected include groups activities and clubs, volunteering, being linked to the right support services, accessible transport and technology that helps maintain social connections.
"The wide range of stories we hope to hear through this survey, from all walks of life, will help us to better understand the things that help people in East Sussex feel connected with those around them."
Jessica Britton, Executive Managing Director of NHS East Sussex Clinical Commissioning Group (CCG), said: "We know that the pandemic has intensified feelings of loneliness for many people, and we want to hear from people so that we can truly understand what we can put in place in order to help and support.
"Tackling loneliness, and understanding more about we can support improved connections between people and places in East Sussex, is a really important way to improve people's overall health and wellbeing."
The survey closes on Sunday, November 7, and residents who take part can enter a prize draw to win one of two £50 shopping vouchers.
The survey can be completed at eastsussex.gov.uk/loneliness