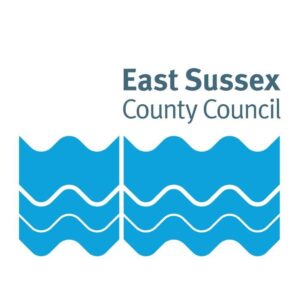 THE PROJECT to replace the single lane crossing at Exceat with a new two-lane bridge has been given a cash injection of nearly £8 million.
East Sussex County Council has been awarded £7,957,517 from the Government's Levelling Up Fund for a new two-lane bridge, with improved pavements and safer crossing points for pedestrians.
The scheme will be sensitively designed to reflect the outstanding natural landscape of the area and will include environmental works to enhance wildlife habitats in this ecologically sensitive location.
Accessibility for visitors will be improved with the introduction of crossing points, appropriate lighting, and a reduced speed limit. A shared meeting space will be created in front of the Cuckmere Inn with bike racks, viewing platforms and seating.
Cllr Rupert Simmons, lead member for economy at East Sussex County Council, said: "We have been working to address the bottleneck created by the existing one-lane Exceat Bridge for some time and are delighted to have secured funding from the Levelling Up Fund for the improvement project.
"This scheme is an important part of our work to replace the existing worn-out bridge and to improve journey reliability across our travel network, helping to support the county's recovery from the pandemic and boost economic growth.
"The next steps are to gain planning permission for the project and to carry out detailed designs. We are working closely with the South Downs National Park Authority to ensure that the new bridge balances with the sensitive nature of the Park in which it will sit."
The new bridge is expected to take two years to build and will be constructed alongside the existing bridge enabling the A259 to remain open for most of the construction period, minimising disruption for road users.
A start date for construction will be confirmed once the designs have been finalised and planning permission secured.