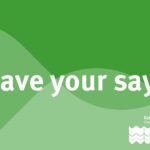 A PUBLIC consultation has been launched on plans to develop a new cycle route between an existing route and a major development in Bexhill.
Members of the public have until Thursday, December 16, to give their views on preliminary designs for the route which runs between the seafront via Collington station and the Bexhill Enterprise Park in north Bexhill.
The proposed route was identified through work carried out for East Sussex County Council's Local Cycling and Walking Infrastructure Plan which is funded by the Government's Local Growth Fund and aims to improve conditions for those walking, cycling and using public transport.
Cllr Claire Dowling, the council's lead member for transport and environment, said: "Cycling and walking have huge benefits for people's health and wellbeing, as well as improving air quality and reducing emissions.
"We are keen to build on our recently approved cycling and walking plan and are fortunate to have been able to secure funding for this important route which links an established cycle route with a new development and the facilities that will provide."
She added: "A preliminary design for the route has been developed in partnership with East Sussex Highways and we are keen to hear the public's view on this plan."
The proposed route runs past Collington station, Bexhill Leisure Centre, Bexhill Hospital and on to the North Bexhill Development area.
For information about the proposals, a detailed map of the route and to take part in the consultation, visit https://consultation.eastsussex.gov.uk/economy-transport-environment/bexhill-cycle-route-consultation/
Subject to feedback, it is hoped the new route can by implemented in spring 2023.
Ends.