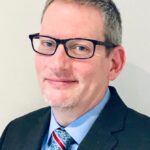 A PERMANENT director has been appointed, after a competitive process, to lead the ongoing development of adult social care services in East Sussex.
Following a unanimous decision by a cross-party Members' Panel, Mark Stainton was given the permanent role of Director of Adult Social Care.
Mark, who held the position of Assistant Director of Adult Social Care and Health with East Sussex for 15 years, became interim director of the service in November 2020 following his predecessor Keith Hinkley's move to Executive Director of Adult and Health for East and West Sussex.
Becky Shaw, chief executive of East Sussex County Council, said: "Mark has done an amazing job as interim director at East Sussex under extremely challenging circumstances.
"He brings a wealth of experience and skills to the role.  His appointment will ensure the ongoing development of adult social care within East Sussex, putting us in the best possible place to respond to the challenges we will face over the coming months and years."
Mark joined East Sussex County Council in 1992, taking up the role of Assistant Director in 2005.  From 2017, along side his role as Assistant Director, he became Director of Integrated Community Services with East Sussex Healthcare NHS Trust taking strategic responsibility for NHS community and integrated services including community hospitals, nursing, therapy and rehabilitation services.
Speaking about his appointment, Mark said: "I'm delighted to have been appointed permanent Director of Adult Social Care with East Sussex County Council.  Having spent almost 30 years with the authority, I have been heavily involved in developing the service and relationships with our partners in health.
"I look forward to continuing to work in partnership with colleagues in the NHS, Borough and District Councils, independent care providers and the Third Sector to give people in East Sussex access to a service that meets all of their health and social care needs and supports people to live independently in their own homes."
Mark takes up the role with immediate effect.
Ends.