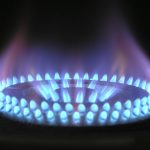 A NEW initiative to tackle fuel poverty and improve energy efficiency in privately rented households within areas of Hastings has been launched.
East Sussex County Council was one of 13 local authorities to secure funding from the Department for Levelling Up, Housing & Communities (DLUHC) Partnerships for People and Place programme.
The funding will help the council, local partners, and central government colleagues to develop new solutions which aim to reduce fuel poverty and increase the take up of energy efficiency improvements in privately rented homes, boosting residents' health and providing benefits to the environment.
The project will focus on three Hastings wards – Castle, Central St Leonards, and Gensing, which have a large proportion of privately rented accommodation, lower-than-average energy efficiency in the housing stock, higher-than-average levels of households living in fuel poverty, and a higher-than-average proportion of residents who have a limiting long-term illness or disability.
Cllr Nick Bennett, the county council's lead member for resources and climate change, said: "We are delighted to have been one of a handful of authorities to receive this funding, which will enable us to work with local organisations and central government partners with a view to finding new ways to  ensure private renters struggling to make ends meet can live in energy efficient properties and reduce bills at a time of rising energy costs."
The first stage of the project involves Citizens Advice 1066 running a series of engagement events with landlords and tenants to better understand the barriers to making energy efficiency improvements.
The responses from landlords and tenants will help the council develop new solutions to identified barriers, working with central Government departments, which will then be piloted with landlords and tenants in the target areas.
The project runs for 12 months, although there are hopes that local and central partners will develop a more sustained programme of activity which can be delivered across the county and beyond.
Landlords or tenants who own or live in rental property in Castle, Central St Leonards, or Gensing, and would like to participate in the project, can contact Citizens Advice 1066 at events@citizensadvice1066.co.uk
Ends.