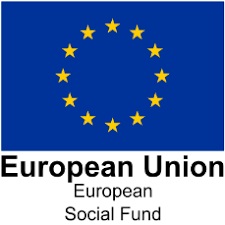 HUNDREDS of people looking to get into the world of work explored the opportunities available to them at two successful summer Apprenticeship Roadshows.
More than 60 training providers and employers from a range of industries across the county were on hand to give advice and information at the events organised by the Sussex Council of Training Providers, in partnership with East Sussex County Council.
The events in Hastings and Eastbourne gave more than 600 people attending the chance to find out about current and future apprenticeship vacancies and training opportunities.
Cllr Rupert Simmons, the county council's lead member for economy, said: "It is great to see that so many people were able to take advantage of the opportunities and advice on offer at these events.  To launch a career, you need qualifications and experience and apprenticeships are a great way to gain both.
"As well as benefiting those looking to get on the career ladder, apprenticeships play a vital role in helping businesses in East Sussex find the talent they need to grow."
Vanessa Potter, Executive Director of the Sussex Council of Training Providers, added: "We are delighted with the success of our summer roadshows which enabled people to find out more about apprenticeships in a wide range of industries including construction, engineering, hospitality, digital and health, the public sector, and the social care sector.  Those attending were also able to hear first-hand from apprentices about their experience.
"Planning is now underway for our 2023 events which we hope will attract even more employers and training providers and help even more people looking to take up apprenticeships."
The Apprenticeship Roadshows are part of the Transform programme, funded by the European Social Fund, led by East Sussex County Council. The programme, worth £600,000 over 3 years, includes match funding of £300,000 from the council's Apprenticeship Levy to help small and medium sized enterprises (SMEs) access apprenticeship advice and funding.
Businesses looking for more information about apprenticeships and future events can visit https://www.sctp.org.uk/transform-programme/ to access the free and impartial Transform skills support service.