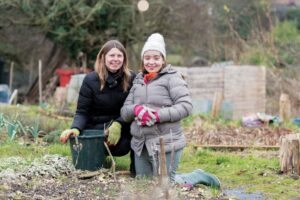 PEOPLE in East Sussex are being asked to take part in a survey which will help shape the future direction of adult social care across the county.
East Sussex County Council, working with residents and partners, is developing a long-term strategy for adult social care.
People who need care and support, their unpaid carers and their families are encouraged to have their say about what is important to them through the Living Well in East Sussex survey.
The survey is the starting point for the development of a new strategy which will determine the direction of adult social care for everyone who has, or will have, care and support needs within the county, the projects and services that support them, and their carers and families.
Mark Stainton, Director of Adult Social Care and Health at East Sussex County Council, said: "Long-term funding, a workforce crisis and living with COVID-19 are just three of the challenges facing adult social care.
"But there are also opportunities, such as exploring new ways of developing and delivering services, the greater public focus on the role and value of social care that the pandemic has brought, and the government's social care reforms.
"Our strategy will describe the priorities for adult social care in East Sussex, provide direction for services, and offer a clear understanding of what our clients, their carers and families, can expect from adult social care."
The survey runs until Sunday, September 18, and people taking part can choose to be entered into a prize draw with the chance to win one of four £25 Love2Shop vouchers.
Mr Stainton added: "Taking part in the survey will help us understand what really matters to local people. Whether residents have lots of experience of adult social care, or none at all, we would like to hear from them."
To complete the survey online visit www.eastsussex.gov.uk/ASCsurvey.
For a paper copy of the survey and other formats contact the adult social care team at ASCPersonalisation@eastsussex.gov.uk or call 01273 481565.