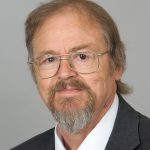 AN INITIATIVE offering specialist advice to business across East Sussex has helped increase turnover and create 48 new jobs.
The South East Business Boost "Big Ambitions" programme has helped 85 businesses in the county since launching in July 2020.
Part-funded by the European Regional Development Fund and East Sussex County Council, the programme is delivered by Digital Islands and provides advice from subject experts.
From the businesses on the programme, 55 reported an increase in total turnover of £5.5 million and the creation of 48 new jobs.
Councillor Rupert Simmons, the county council's lead member for economy said: "We invested £240,000 of funding into this programme, and I am delighted that it has paid dividends and made such a difference to so many businesses in East Sussex.
"It can sometimes be difficult for businesses to know where to turn when they need support, but I would encourage them to get in touch with our 'Business East Sussex – Growth Hub' to find out about the wealth of information and support that is available."
Hastings-based Rock Rose Beauty Ltd, which has created a range of beauty products for people undergoing cancer treatment, was one of the businesses to benefit from the Big Ambitions programme.
Lindsay Wright, who runs the company, said: "The expertise brought in to help us was amazing.  We have been able to transform the approach we take because we now properly understand the best routes to market for our products"
Liz Barnes from FreshWipes Ltd said the support has been "transformative" and fundamental in kickstarting retail partnerships for its adult body wipes.
"The business benefited greatly from an outside perspective," said Ian Shearer, director of Eastbourne-based Fizz on Foot which organises group walks, talks and tasting events with vineyards.
He added: "We have bounced back from the pandemic much more strongly and have a positive view of the years ahead."
For information on programmes available to help businesses contact the Business East Sussex Growth Hub on 01273 335878 or info@businesseasussex.org.uk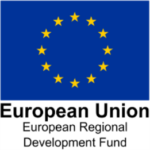 The project has received £240,000 funding from the European Regional Development Fund as part of the European Structural and Investment Funds Growth Programme 2014-2020.
The Department for Communities and Local Government (and in London the intermediate body Greater London Authority) is the Managing Authority for European Regional Development Fund. Established by the European Union, the European Regional Development Fund helps local areas stimulate their economic development by investing in projects which will support innovation, businesses, create jobs and local community regenerations. For more information visit https://www.gov.uk/european-growth-funding.