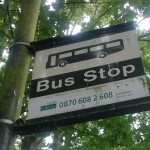 A NUMBER of bus services under threat due to falling passenger numbers and rising costs, will be saved thanks to county council funding.
East Sussex County Council has agreed to subsidise several services that would otherwise cease from October 30, when changes made by Stagecoach come into effect.
With bus use not recovering to pre-Covid levels and significant increases in operating costs, some operators are having to make changes to loss-making services.  Most changes involve reduced service frequencies.
From the end of the month, East Sussex County Council will subsidise seven services operating across Eastbourne, Hastings, parts of Rother and Wealden and into Kent, which otherwise would have removed.  The funding will initially be in place until March 2023.
Cllr Claire Dowling, lead member for transport and environment, said: "While we are completely understanding of the position bus operators find themselves in, which is reflected across the country, it is vital that communities are not cut off as a result of these changes.
"We have been able to take action quickly to support services where their loss could impact significantly on communities. We also continue to pay bus operators at pre-Covid funding levels for carrying free concessionary pass users despite bus use among this group remaining well below pre-Covid levels."
Following the outcome of competitive bids, Stagecoach will continue to run the services which would have been withdrawn with funding from East Sussex County Council.
Stagecoach South East managing director, Joel Mitchell, said: "This is great news for communities in East Sussex and we welcome the proactive approach the county council has taken to help ensure local bus services are supported and maintained.
"We've been working with the county council to develop a new network plan in the Eastbourne and Hastings areas; to put bus services on a sustainable footing.
"Buses remain fundamental to daily life. Looking ahead, they are also critical to helping achieve a green economic recovery and supporting connected communities.
"We will be working together with local government to attract more people out of their cars and onto more sustainable public transport. The more people who switch to bus, the stronger our networks will be. It can generate vital investment for newer buses, help keep fares low and ultimately help expand the bus network to meet new demand."
County council funding has already enabled bus operators in East Sussex to introduce a range of discounts for passengers including a new £5 East Sussex single operator day ticket, family and group travel tickets (including accompanied under 19s travelling for free) and an off-peak unaccompanied young person £1 flat single fare ticket.
Cllr Dowling added: "We are set to introduce a range of further measures to support and improve bus services and bus infrastructure across the county with the Government funding of our Bus Service Improvement Plan.  One of the limitations of the funding is that it cannot be used to replace services withdrawn by bus operators."
Full details of the specific changes to bus services can be found at www.eastsussex.gov.uk/roads-transport/public/buses/service-changes/bus-service-changes-october-2022
Ends.