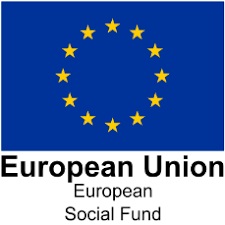 FUNDING to cover the full training costs of an apprenticeship is being made available to small and medium sized enterprises (SMEs) across the county.
Through the council's Apprenticeship Levy transfer scheme, the Transform programme is offering East Sussex small and medium businesses the chance to apply for a share of over £300,000.
The Transform project, which aims to help SMEs in East Sussex access apprenticeship advice and funding, is part-funded by the European Social Fund and led by East Sussex County Council. It is delivered by the Sussex Council of Training Providers (SCTP).
Many local businesses have already benefitted from the scheme, and the advice and support offered by SCTP's Transform Skills Advisers.
Defiant Sports in Eastbourne is an inclusive sports club that aims to reach children and young people who have a barrier to participation, especially those with disabilities or long-term conditions.
Maddie Lock from Defiant Sports said: "Transform supported us to take on our first ever apprentice, a level 2 Community Activator Coach, to join our small Community Interest Company.
"The Transform team has been extremely helpful throughout, being at the end of the phone whenever we needed them and working through any issues we've had.
"Without Transform, we would have missed out on Levy transfer funding, so we would definitely recommend getting a helping hand from them to help you take on an apprentice and save on the training costs."
The Transform programme has also helped Crowborough care provider, Budden Care.
Budden Care manager, Natasha Gleadle, said: "After applying for Levy transfer funding from the Transform project, the process was so easy and smooth.
"The Transform project has helped six staff members get onto courses and achieve their qualifications that they can use throughout their careers. As a business, the Transform project has helped us develop staff and saved us money. Thank you."
Apprenticeships offer an opportunity for people to take the first steps onto the career ladder, change career paths or develop new skills in a current role, earn money while training and gain qualifications from entry level to the equivalent of a master's degree.
Apprenticeships are making a difference in companies across the county as well as playing a vital role helping businesses in East Sussex find the talent they need to grow.
Cllr Rupert Simmons, East Sussex County Council's lead member for the economy, said: "I am delighted that we are able to offer over £300,000 for apprenticeship training to local small and medium sized businesses.
"The council is committed to working with its partners and local businesses to increase the number of apprenticeships in the county. This money will provide a much-needed boost to improving the skills and training for apprentices in East Sussex as we continue our economic recovery from the pandemic.
"I would urge local businesses to get in touch to find out how they could benefit from the Transform project and the support available."
Small and medium enterprises in East Sussex that would like support accessing apprenticeships and apprenticeship funding, can contact transform@sctp.org.uk for further information.
Businesses can also visit the Sussex Council of Training Providers website to access the free and impartial Transform skills support service at www.sctp.org.uk/transform-programme.