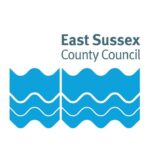 A GRANT worth £4.44 million could see the installation of electric vehicle charging points in more than 280 locations across East Sussex.
East Sussex County Council has been allocated the money from the first tranche of the Government's Local Electric Vehicle Infrastructure (LEVI) Capital Fund.
The grant would enable the council to bring an operator on board to install and manage charge points and rapid chargers and put in place infrastructure to support future demand.
Councillor Nick Bennett, deputy leader and lead member for resources and climate change, said: "We are delighted to have been allocated this funding which could help us provide as many as 2,000 charging points across 280 locations, primarily for residents to park and charge up on the street. We are now working hard to produce a solid business case to secure this funding.
"This project supports our ongoing and ambitious efforts to do our part to tackle climate change. We know that these changes cannot happen overnight, but with every project and funding opportunity, we are moving a step closer to our goal."
The funding allocated would not cover the entire cost of installing the charge points and infrastructure and the council continues to work with partners and industry experts to secure the necessary additional investment.
The county council intends to consult with the public before any decisions are made on the locations of charge points.
East Sussex County Council declared a climate emergency in 2019 and pledged to achieve carbon neutral status by 2050 at the latest.
The council had already slashed its own carbon emissions by 46 per cent in a decade and, according to a report to Cabinet, have reduced emissions by a further 32 per cent between 2019 and 2023.
Cllr Bennett added: "Climate change is one of the biggest issues facing us and, while we know there is a long way to go, we are making great strides towards our science-based target committing an additional £9.9 million up to March 2025.
"While we continue to work on reducing our own emissions, it's vital that we bring the rest of the county with us and make it as easy as possible for our residents to take action over their own carbon footprint with schemes like the electric vehicle charging points project."
For the full report of the council's carbon cutting efforts, visit  https://democracy.eastsussex.gov.uk/ieListDocuments.aspx?CId=133&MId=5521&Ver=4
Ends