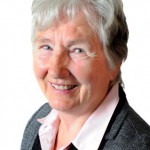 FAMILIES come in all shapes and sizes – that's the message from East Sussex County Council as it attempts to bust some of the myths surrounding adoption.
Research shows that the public often have misconceptions about who can adopt resulting in children missing out on a permanent family. 
To mark National Adoption Week 2013 the council is targeting groups who may not be aware they can adopt.
"We do not want to deter people who could make great parents because they believe their personal circumstances will be a barrier to applying," said Cllr Sylvia Tidy, lead member for Children and Families.
Adopters can be anyone aged over 21, working or not working, single, married, in a civil partnership or living with a partner, straight, gay, bisexual or transgender, religious or not religious, living in a rented property or in a home with a mortgage. The important thing is providing a child with a stable and loving family.
Currently 50 children are in need of adoption in East Sussex. Most are under five years old, some are older and there are those who need to be placed alongside their brothers and sisters. They come from a variety of backgrounds and with a range of difficulties.
The council is running a number of events to enable those interested in finding out more about adoption to ask questions and meet families that have already gone through the adoption process.
Cllr Tidy added: "We're really keen to encourage prospective adopters to come forward. There is no 'ideal' adopter so I'd urge anyone interested to make an enquiry and not to rule themselves out without at least finding out the facts."
More information is available online at www.eastsussex.gov.uk/adoption or call 0300 330 9470 to talk to a member of the council's adoption team.
Adopters' stories
Paul's story
Having thought about adoption for 10 years, Paul (pictured) and his partner Barry were unsure whether it was something they would be able to do. But a year after starting the adoption process, the couple are now enjoying life with their son and advise anyone in a similar position to look into adoption.
"It's been proven that children who are placed with same sex couples do just as well, if not better as children who are placed with heterosexual couples. So we decided we wanted to complete our family and to make a difference to a child who needed someone.
"We went on a preparation course and that's a very intensive four days to let you know of the kind of children who are in care, the kind of things that may have happened to them, the kind of problems they could have.
"You may get a difficult child and I think to be able to put that into context before you even start down the journey is a very good idea. Because we'd spent ten years thinking about it, we just said 'well whatever happens there's a child out there looking for a family, we're a family looking for a child, let's do what we can'.
"East Sussex, I think, has got a pretty good record of dealing with single parents, same sex couples and older people. We're a same sex couple but I'm the wrong side of 50 and yet that was never an issue. As long as you're healthy and able to take care of a child both financially and emotionally, then you're perfectly suited. We, as a same sex couple, were accepted straight away. Through all of our home visits there were never any issues, our social worker asked us the same questions they would ask any other couple and in fact of all the six couples that were in our preparation group, we were placed and settled the first."
Serene's story
For Serene family life is never a quiet affair. Married with two birth children, Serene and her husband decided to look into adopting. They thought having two birth children and being Evangelical Christians would rule them out, but were delighted to find this wasn't the case. They adopted one child before adopting her birth sibling some years later and enjoy being a big and busy family.
"Where we used to live our friends used to do fostering and that's what we thought about doing. But seeing them moving the children on, I knew I couldn't do that and I knew my children wouldn't want that either.
"Throughout the assessment process our children were involved each step of the way, either with us doing some prep work with them or us feeding back to them about a course we'd done or our social worker doing some work with them as well."
And it didn't stop there. Many members of Serene's family went on a course to make sure they were fully prepared for any new addition to their family.
"They were totally invested in it because we've got a very large family and we do get together a lot so everybody had to be informed about it. You know, we do have misconceptions about what happens through the adoption process or what child we want, or what child we're going to get, so we thought it was really important they all got to hear the same stuff, and not just from us but from professionals."
 "After we adopted the first child I never envisaged having another, but it's been wonderful."
Jane's story
Having gone through unsuccessful IVF treatment, Jane and her husband considered adoption, but it was a few years later that they decided to find out more.
"We had been through IVF which was not successful and took two years off of it all to give us space to think about what we wanted to do. We considered what life would be like without children. We needed to get to that point where we were happy with where we were without children so we could come to adoption from a positive place."
The couple were adamant from the beginning that they would like to adopt siblings and have completed their family with two siblings under the age of two.
"There is a need for families for siblings and people should not discount it. Although it can be a challenge, we don't know what it is like with just one.
"We had got everything in order and organised before we started because we knew we wanted to adopt. We went along to an open day in autumn and had the opportunity to talk to other people who had adopted. We completed out assessment in December and the children were with us in May.
"For us it was such a positive experience and a fantastic outcome."