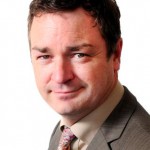 THE number of people in East Sussex taking advantage of a council home composting offer has topped the 30,000 mark.
East Sussex County Council, working alongside borough and district councils, launched the scheme, which offers reduced rates on home composting bins and accessories, 10 years ago.
The scheme, run in conjunction with supplier getcomposting.com, has proved popular with residents, allowing them to recycle more of their household waste, and helped the councils to reduce the amount of organic waste thrown away.
Cllr Carl Maynard, county council lead member for transport and environment, said: "Our home composting bin scheme has proved to be a real success and we're delighted to have sold 30,000 home compost bins.
"Home composting is an easy way to avoid throwing waste away and is suitable for everyone wanting to do their bit for the environment or for those looking to extend their recycling efforts.
"It's great that so many households are doing their bit to help.  Not only is composting a positive step in being green, it also creates great compost to nourish gardens."
Nearly half of all food waste in household bins can even be composted.  A home composter allows anything from fruit and vegetable peelings to egg shells, tea bags and pet hair, or shredded paper to be composted.
Composting is a cost-effective and natural process that transforms kitchen and garden waste into a valuable resource, while compost is a nutrient-rich food product for the garden, helping to improve soil structure, maintain moisture levels, and keeps soil's PH balance in check while helping to suppress plant disease.
The scheme offers home composting bins at less than half the retail price, plus a range of accessories. There is also a 'buy one, get one half price' offer, adding extra value to residents with larger gardens or those who team up with a friend or neighbour to buy a bin.
People who don't already compost at home can get access to low-priced home composting bins and accessories by calling 0844 571 4444 or online at www.getcomposting.com