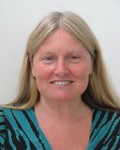 'LET'S talk about drinking' – that's the message from health chiefs ahead of an initiative aimed at raising awareness of the dangers of alcohol misuse.
Almost a quarter of adults in East Sussex drink at a level which could be harmful to their health, but many don't realise they're increasing their risk of illnesses such as cancer, high blood pressure, heart disease, liver damage and strokes.
Public health officials are supporting Alcohol Awareness Week, a national initiative running from November 18 to 24 which encourages people to talk about drink-related health risks, social problems and the stigmas and taboos associated with alcohol misuse.
Cynthia Lyons, East Sussex acting director of public health, said: "After a long day, many of us like to unwind with a nice glass of something, but the odd glass in the evening can quickly become two or three glasses most evenings.
"The trouble is that drink sneaks up on bodies too – it can give our organs a hard time and regularly drinking over the recommended level can lead to serious health problems.
"I would like to encourage everyone to think about their drinking and share their thoughts with friends, families and colleagues.
"Talking about the real impact of alcohol will help make it easier for us to reflect on our own drinking habits and the impact it has on our lives and work."
Across East Sussex, 23 per cent of adults regularly drink more than the recommended limit of three to four units a day for men or two to three units for women, putting them at an increasing or high risk of alcohol-related illness (1).
Meanwhile, alcohol-related health problems in the county cost the taxpayer an estimated £32.9 million each year (2), with 1,691 alcohol-related hospital admissions per 100,000 population reported in East Sussex in 2011-12, a five per cent increase on the previous year. (3)
As part of Alcohol Awareness Week, organised by Alcohol Concern, drinkers are encouraged to sign up as individuals or as a team to give up alcohol for a month as part of the charity's Dry January initiative.
Anyone who is worried about their alcohol consumption and would like to talk to someone in confidence about it is asked to call Action For Change on 0300 111 2470.
More information is available online at www.alcoholconcern.org.uk while people can sign up for Dry January at www.dryjanuary.org.uk
SOURCES
(1) Health Profiles 2012 Produced by Department of Health 2012 and Local Alcohol Profiles for England
Drinking behaviour estimates by borough and district:
Increasing and higher risk drinkers (as percentage of total adult population):
Eastbourne 22%
Hastings 22%
Lewes 23 %
Rother 22%
Wealden 23%
Increasing risk drinkers (as percentage of drinkers):
Drinkers who regularly consume more than three to four units a day for men and two to three units for women
Eastbourne 19%
Hastings 19%
Lewes 20%
Rother 20%
Wealden 21%
Higher risk drinkers (as percentage of drinkers)
Drinkers who regularly consume more than eight units a day or 50 units a week for men, or six units a day or 35 units a week for women
Eastbourne 7%
Hastings 7%
Lewes 7%
Rother 6%
Wealden 6%
(2) Assessing and Addressing the Harms Caused by Alcohol to Individuals and Communities in East Sussex – Alcohol Concern 2009
(3) Alcohol Related Health Harm – East Sussex Public Health Directorate 2013