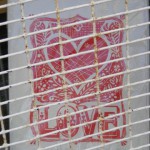 MEMBERS of a group which offers a safe haven for gay teenagers are to stage an exhibition of their work.
Some People offers advice, support and information to gay, lesbian, bisexual and transgender young people, and those questioning their sexuality, in Hastings and Rother. 
Members of the group, which is supported by East Sussex County Council, have produced photography and artwork on the themes of identity, gender and sexuality.
The work will be on public display at St Mary's In The Castle, in Pelham Crescent, Hastings, from Thursday, November 21 to Sunday, November 24 from 4pm to 7pm.
The exhibition has been funded by Youthbank, a county council-backed scheme which allows young people to decide which schemes should receive support.
Cllr Sylvia Tidy, county council lead member for children and families, said: "Even in this day and age, many young gay people have to deal on a regular basis with prejudice and lack of understanding.
"This group offers them a safe place where they know they will be accepted and where they can share their experiences and discuss any issues they face.
"The group members have displayed a remarkable amount of creativity and the work they have created will hopefully make people think, as well as raising awareness of the issues these young people face every day."
The group is open to young people aged 14 to 19 and meets once a week at a venue in Hastings.
Anyone who is interested in joining the group is asked to call youth support worker Nicola Marshall on 07974 579865 or email nicola.marshall@eastsussex.gov.uk