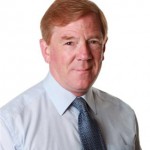 LIBRARY users in East Sussex are being made aware of some disruption as a new, improved online system is installed.
The new E-library system, which will be launched on Monday, December 2, will be more up-to-date and user-friendly and make it easier for people to search the catalogue and manage their account.
From Monday, November 18 to Monday, December 2, while the new system is installed, users will not be able to search the online catalogue, reserve or renew items online or in the library or pay for any items linked to their membership.
All libraries and telephone lines will be open as usual and people will still be able to borrow and return items, join the library or use a computer, but will need their membership card number for every transaction, in person or on the telephone.
All loan periods will be automatically extended until December 2 so no items will be due back during the two-week transition period.
Cllr Chris Dowling, East Sussex County Council lead member for community services, said: "The ability to search for, reserve or renew items online is a great benefit to library users, but the current system has to be replaced.
"The new system will be more modern and easier to use, and will soon be fully configured for mobile use, allowing people to easily browse on their mobile phone or tablet, wherever they are.
"We'd ask people to bear with us for a couple of weeks while the new system is installed – we are sorry for any inconvenience but we know library users will be pleased with the new, improved service."
The new system has a clearer, brighter layout, including images of book covers, while customers can join the library online, get alerts for new stock and carry out more refined searches.
It will also be more efficient and provide library staff with more accurate and up-to-date information on stock, allowing them to provide a better service to the public.
More information is available in local libraries, by calling 0345 6080196 or emailing spydus@eastsussex.gov.uk