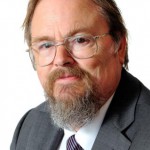 SHOPPERS buying for youngsters this Christmas are being urged to follow a 'five-point plan' to ensure their child's toys are safe.
As the festive season gets into full-swing, children are eagerly anticipating opening their gifts from Santa, but the safety of a toy is likely to be low on the list of priorities of an excited child.
Manufacturers, retailers and enforcement bodies have primary responsibility of keeping children safe, but buyers can also play their part by following five simple steps recommended by East Sussex Trading Standards:
1 – Always purchase toys from reputable sources
2 – Check for a CE mark, showing compliance with EU regulations, and the manufacturer's name and address, and look out for a Lion Mark – a safety and quality symbol backed by the British Toy and Hobby Association
3 – Carefully read and follow instructions and remembers to keep toys with small parts out of reach of children under three
4 – Monitor toys they are in a good condition and clean
5 – Report any safety concerns to East Sussex Trading Standards by calling 08454 040506
Cllr Rupert Simmons, East Sussex County Council lead member for economy, said: "Legislation to ensure toy safety has come a long way in the last 50 years and we can be confident that toys have never come under greater scrutiny.
"Manufacturers are required to ensure their toys are safe, whatever rigours they have to withstand in the hands of excited children.
"But parents, family members and others buying for children can also play their part to ensure the toys youngsters enjoy are safe.
"The financial pressures we all face at Christmas mean it may be tempting to try and economise wherever possible, but people should ensure getting a bargain doesn't mean placing their child at risk."
The most recent legislation on toy safety was introduced in 2011, and controls most toys used by children under 14, with a particular emphasis on those intended for children under three.
Special attention is paid to prevent danger from swallowing small parts, risk from cords, moving parts and sharp edges and the flammability and electrical safety of toys, while even the packaging is assessed to eliminate the danger of asphyxiation or strangulation.
Toys must also be hygienic, so any liquid in filled toys will be checked for its suitability, while toys for under-threes should be cleanable.
Further information about toy safety and other Trading Standards activities is available online at www.eastsussex.gov.uk/business/tradingstandards