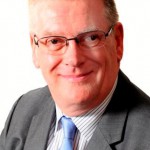 WITH temperatures falling, East Sussex County Council is urging residents to prepare for colder weather and stay warm, safe and well this winter.
If severe winter weather strikes, the county council's priority will be to maintain social care services and to ensure people remain safe and protected. For example, if the roads are icy the Meals on Wheels service will continue to deliver to the elderly and vulnerable with the help of 4×4 vehicles.
Residents are being encouraged to take practical steps now to ensure they are able to look after themselves and their neighbours if the weather turns more severe. These include;
• Prepare your car for winter and carry essentials such as a shovel and de-icer
• Keep you medicine cabinet well stocked to treat minor ailments such as coughs and colds at home
• Wait until roads have been gritted before driving and remember, black ice might not be visible. Don't travel in poor conditions unless it is essential
Some people are more vulnerable to the cold, such as people with long term health conditions, people over 65, people who are disabled, or who are on low incomes and can't afford to heat their home. If you're more vulnerable to the cold make sure you:
• Get your free flu jab.  If you're 65 or over, pregnant, have certain medical conditions, live in a residential or nursing home, or are the main  carer for an older or disabled person ask your GP for a free flu jab
• Have enough prescription medicines to last through any cold spells
• Heat your main living room to around 18-21°C (65-70°F) and the rest of the house to at least 16°C (61°F).  If you're worried about heating your home in winter contact Social Care Direct to find out if you're eligible for the winter home check service and how to get advice on keeping your home warm
• Plan ahead – stay tuned to the weather forecast and plan the groceries and supplies you might need
• Eat regular hot meals and drinks and keep active
• In very cold weather draw your curtains at dusk  and keep doors closed to block out the cold
• Wear several light layers of warm clothes (rather than one chunky layer) and wrapping up warm if you need to go outside and if possible stay inside if you have heart or respiratory problems
Check on older neighbours or relatives to make sure they're safe and well. Make sure they're warm enough, especially at night, and have stocks of food and medicines so they don't need to go out during very cold weather. If you're worried about a relative or an elderly neighbour contact Social Care Direct on 0345 60 80 191 or call the Age UK helpline on 0800 00 99 66.
The county council is working with the NHS, district and borough councils and voluntary sector organisations, to address the impact of cold homes and put a system in place which will respond to any emergencies and monitor the demand for services. But if anyone needs help or information they can call Social Care Direct on 0345 60 80 191. This is staffed  during office hours and if it is an urgent call out-of-hours it will be diverted to emergency staff.
Cllr Bill Bentley, the council's Lead Member for Adult Social Care, said: "We will do all we can to ensure our disabled residents, senior citizens and vulnerable residents remain safe during severe weather and continue to run vital services as best we can, but would encourage all residents to do as much as they can to be prepared and stay warm."
Cynthia Lyons, acting Director of Public Health, added: "We would urge residents to check on friends, relatives and neighbours who may be at risk from the cold and remind people to take every possible measure to keep warm and well. If you are worried about someone, or need help yourself call Social Care Direct."
A free East Sussex Winter Home Check Service provides advice for vulnerable people and families on low incomes, on how to keep the home warm, and get help with heating costs. The service also provides free preventative works such as improving insulation, repairing boliers, clearing gutters, lagging pipes and clearing chimneys. Information can be found at www.eastsussex.gov.uk/keepwarm
People can also call Social Care Direct on 0345 60 80 191. This is a number is free to call from a landline but there may be a charge for calling from a mobile phone.
Updates on disruption to services caused by severe weather and advice can be found at www.eastsussex.gov.uk/coldsnap
Alternatively follow us on twitter at @EastSussexCC and @esccroads, or follow 'eastsussexcc' on Facebook.