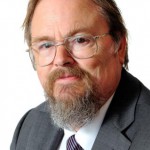 THOUSANDS of premises in East Sussex could upgrade to faster broadband in less than six months, the 'e-Sussex' project announced today.
Construction work is well underway just eight months after East Sussex County Council signed a multi-million deal with BT to provide faster broadband speeds. 
Survey work is being carried out in several East Sussex towns and villages and the first major part of the new network – new fibre "spines" or backbones – is now being installed. Residents in Heathfield, Hadlow Down and Mayfield will also notice new green roadside cabinets which have been built in preparation for connection. Many more will follow over the coming weeks.
Residents in Heathfield, Burwash, Etchingham, Hadlow Down, Horam, Mayfield, Robertsbridge, Rotherfield and Rushlake Green and surrounding areas should soon be able to take advantage of better internet access – and many more communities will follow in the years ahead.
Cllr Rupert Simmons, East Sussex County Council's Lead Member for Economy, said: "This is one of the top economic development projects for this authority and we are delighted that work on the ground has well and truly started. Residents and businesses in the county are now a step closer to our vision of a fully connected county."
Peter Cowen, BT's regional partnership director, said: "This is great news for East Sussex. Fibre broadband opens new horizons and helps us to be more efficient, keeping us in touch with vital services. Fast broadband provides strong and reliable connections to the rest of the world. Local businesses have the opportunity to grow, attracting investment and boosting the local economy."
The work forms part of the multi-million pound e-Sussex project driven forward by East Sussex County Council in partnership with Brighton & Hove City Council.
The county council embarked on the project in a bid to improve internet connections for thousands of residents who have had slow broadband and, in some case, no access to modern broadband. In May 2013, the two authorities signed a deal with BT to bring faster broadband to a total of 66,500 homes in the e-Sussex area within three years.
The deal between BT and the County Council builds on BT's on-going commercial fibre rollout and means that 96 per cent of homes and businesses in the county are expected to be able to access superfast broadband services (with speeds of at least 24Mbps and above) within the next three years.
The 'e-Sussex' project represents an investment of £35.44 million. BT is contributing £9.8m towards the overall cost of deployment in "non-commercial" areas while East Sussex County Council is contributing £15m towards the project, with £10.64m coming from the Government's Broadband Delivery UK (BDUK) funds.
Residents and businesses can keep up to date with the plans in their local area by visiting www.goesussex.co.uk
Photo: Cllr Rupert Simmons, lead member for economy at East Sussex County Council.