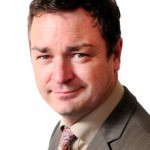 A SECTION of road in Bexhill is to close for up to two months to allow work to continue on the new Bexhill to Hastings Link Road.
Wrestwood Road will close to westbound traffic between St James' Road and Hollier's Hill on Monday, February 10, to allow for the diversion of utilities ahead of the demolition of the Ninfield Road bridge.
During the closure, which is expected to last until Wednesday, April 16, a diversion route will be in place for through traffic, while the road will remain open for eastbound traffic.
The scheme will also see the bus stop outside the BP garage in Hollier's Hill moved on Thursday, January 30, with temporary stops erected nearby.
Cllr Carl Maynard, East Sussex County Council lead member for transport and environment, said: "We appreciate there will be some disruption to residents and motorists but we'd ask people to bear with us while these essential works are carried out.
"The Link Road will bring huge economic benefits to the area, freeing up land for housing and business development and resulting in an estimated 3,000 new jobs being created, as well as easing congestion on the A259."
The work will see waste, sewage and gas pipes and electrical and telecommunications cables moved to a temporary service bridge, which will also serve as a pedestrian bridge while the Ninfield Road bridge is replaced.
During the closure, a safe route will be provided for pedestrians and vehicle access for residents maintained wherever possible.
A signed alternative route for westbound through traffic will be in place via the A259 De La Warr Road and King Offa Way and the A269 London Road.
The bus stop changes will see the Renown 95 service between Little Common and Hastings Conquest Hospital stop further down Hollier's Hill, just south of its junction with London Road.
Meanwhile, the Stagecoach 98 service from Hastings to Eastbourne, Asda bus and Claverham College service will stop in London Road in front of the Sussex Used Cars forecourt.
More information is available on the link road pages on the County Council's main website.
Photo: Cllr Carl Maynard, East Sussex County Council lead member for transport and environment.