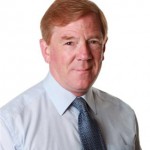 COUPLES planning their big day will be able to find potential new wedding venues online from April 1.
East Sussex County Council will be advertising any venue newly applying for a wedding licence on its website from next month.
As well as giving couples a head start on their search for a venue, residents wanting to comment on any application from venues across the county can do so easily.
Previously applications for licences were only advertised in newspapers local to the venue.
"It is important that everyone has the opportunity to give their views on applications for wedding licences. Moving the process onto our website will make it easier for residents to view the details and submit comments," said Councillor Chris Dowling, Lead Member for Communities (pictured).
"It will also enable residents to view and comment on applications made by venues that may not be in their immediate area."
As well as improving the service to residents, the move will help the council save money on advertising.
Residents without access to internet at home can visit their local library and use the internet computers free of charge.
Applications will be available to view on the registration service pages from April 1, 2014.