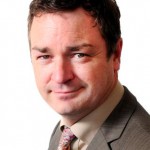 BUS passengers using concessionary passes are being reminded of changes that take effect from April 1, 2014.
Changes to the concessionary bus passes will come into force as East Sussex County Council works towards reducing its transport budget over the next three years. The 2014/15 budget has been set at £10.9million.
Passengers using the pass will be able to travel free after 9.30am – a change from the current 9am start. Passengers will still be able to use their passes until 11pm.
The decision to change the start time of the free bus pass was made by the county council's cabinet following consultation with bus users, which attracted more than 2,600 responses.
Cllr Carl Maynard, lead member for transport, said: "The council needs to make savings of about £110million over the ten years up to 2020. To achieve these savings we need to look at all the services we provide.
"Unfortunately we don't have an unlimited budget and one saving identified was to push the start time of the free bus pass back by half an hour."
He added: "Many of the people who responded to our consultation on this were more concerned that the bus services were still available to them rather than that free travel started half an hour later and they would be prepared to make a contribution towards the fares."
As part of the changes to the service, a concession which allows bus pass holders in Lewes district to travel for free on dial-a-ride services, a legacy of former district funding, will be removed, bringing Lewes into line with the rest of the county.
Also from April 1 there will be a cost of £10 for a replacement concessionary bus pass. All passes will now be processed by a central concessionary fares contact centre.
Visit our webpages to find out more about the concessionary bus pass, who is eligible and how to apply.