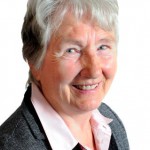 A RIGOROUS three week inspection has found services in East Sussex which safeguard children at risk and support and plan for those in care to be 'good'.
The partnership work of the Local Safeguarding Children Board was also judged to be 'good'. 
For the first time Ofsted looked at child protection, services for looked after children and care leavers and adoption services in one inspection.
The inspection team scrutinised work by social care and early help staff, as well as partnerships with other agencies to ensure that children are protected. Case files were studied, inspectors watched how staff worked with families and each other, and they spoke to the children and young people about the help and care they were given. 
Despite tougher rules introduced by the watchdog, the county council was judged to be offering children and young people the right level of care, support and protection and was the only authority in the country to receive an 'outstanding' for any of its services having been given the highest rating for its adoption services.
Inspectors were particularly impressed with the council's work on early help services which target vulnerable families, the speed at which children at risk are identified and supported and the high level of support offered to adoptive families.
"I am delighted that the hard work of our services has been recognised, particularly as Ofsted has raised the bar," Cllr Sylvia Tidy, lead member for Children's Services (pictured) said.
"Looking after, supporting and protecting vulnerable children is an extremely important role for us as a county council and I am very pleased that the hard work of both our staff and of our partners has  been recognised.
"We will not, however, rest on our laurels. The inspectors highlighted areas where improvement could and should be made and we will work hard to address these in the coming months. This did not come as a surprise to us and we are already making improvements in this area."
The positive report, published today (March 21) rated the council's adoption services as 'outstanding' highlighting the speed at which children in care are placed with suitable adoptive families, the innovative ways adoption has been promoted and the high level of support offered to adoptive families.
The report by Ofsted recommended the county council did more to ensure care leavers knew their rights and entitlements and supported them to learn independence skills. All concerns raised are issues that are already being addressed by the local authority.
Leadership, management and governance, services for children who need help and protection and services for children looked after and achieving permanence were all rated 'good'.
The full Ofsted report can be viewed at www.ofsted.gov.uk/local-authorities/east-sussex