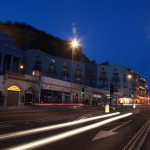 AMBITIOUS plans to boost economic growth in East Sussex could see more than £600 million invested in the county.
East Sussex is asking for almost £149 million from the Government's Local Growth Fund (LGF) to deliver new transport and infrastructure schemes and boost skills and productivity.
The cash boost could be matched by more than £450 million of funding from the private and public sector and would be expected to create more than 8,000 new jobs and 2,000 new homes.
The figures appear in the newly-published Growth Deal, an appeal for £1.2 billion of LGF funding between 2015 and 2021 by the six authorities which make up the South East Local Enterprise Partnership (SELEP).
Schemes in East Sussex are centred on three 'growth corridors' focused on the A21 and A259 around Bexhill and Hastings, the A22 and A27 linking Eastbourne and south Wealden, and Newhaven, where the focus will be on renewable energy and green technologies.
The East Sussex bid is on behalf of East Sussex County Council, Eastbourne Borough Council, Hastings Borough Council, Lewes District Council, Rother District Council and Wealden District Council.
Cllr Rupert Simmons, county council lead member for economy, said: "In East Sussex we have a diverse and growing economy which benefits from a strategic position close to London and the markets of continental Europe.
"It's vital that we unlock the huge potential we have in the county by ensuring we have the infrastructure in place to deliver the new jobs and homes we need in the future – in the places where we need them most.
"Working with our partners, we have been able to deliver a very strong case to Government to demonstrate why this funding is needed and how it will play a huge part in boosting the economic development of East Sussex."
Transport schemes for which funding could be used include improvements to the junction of the A22 and A27 north of Eastbourne and better walking and cycling routes in Hastings, Bexhill, Eastbourne and Newhaven.
Meanwhile, funding could be used for opening up access to development sites including Polegate Enterprise Park, which could provide 8,600 sq m of employment space and 700 new homes, and a site at Blackfriars, in Battle, which could accommodate 245 new homes.
Funding is also being sought for flood defence works to open up commercial and development land in Newhaven, and for improvements to the county's further education estates.
A decision on allocation of Local Growth Fund cash is expected in the summer, while Growth Deals will go live in April next year.
The Growth Deal for the SELEP area can be viewed online at http://southeastlep.com/pdf/South_East_LEP_–_Growth_Deal_and_Strategic_Economic_Plan.pdf