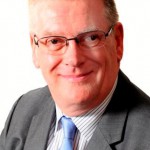 SMALL organisations which help vulnerable residents in East Sussex could benefit from a scheme aimed at enabling them to reach more people.
East Sussex County Council is seeking 'micro-providers' who can offer services or activities which fulfil a social care and support need and make a difference to people's lives.
The council will offer help and support to small businesses, voluntary or community groups which offer an existing service or have an idea for one, and put them in touch with potential clients.
Potential providers can find out more about the scheme by attending networking events being held in Hastings and Uckfield in April and May 2014.
Cllr Bill Bentley, East Sussex County Council lead member for adult social care, said: "Recent changes to social care mean people now have more choice about the care and support they receive.
"By teaming up with micro-providers we are able to promote the excellent and flexible services being offered by small organisations across the county and increase the number of options available to local people."
Services could include daytime activities to tackle social isolation or provide breaks for carers, schemes which offer exercise opportunities or care and support in the home, transport services, supported employment or volunteering opportunities.
The council will offer providers information on what clients in their area need, advice and support in developing their service or activity and help in promoting it, including through the council's Support With Confidence approved providers scheme.
The networking events will allow potential providers, which would usually be organisations employing less than five people, to find out more about the scheme and talk to guest speakers, business advisers and existing service providers.
They will be held at the Cafe des Arts, in Robertson Street, Hastings, on Thursday, April 10 2014 from 7pm to 9pm, and Uckfield Civic Centre, in Bellfarm Lane, on Tuesday, May 27 2014 from 7pm to 9pm.
More information is available by calling Zareen Graves on 01273 335653 or emailing micromarketdevelopment@eastsussex.gov.uk