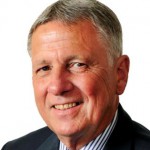 PROGRAMMES that are helping public organisations in East Sussex work together to deliver better services for less money have been given a £420,000 cash boost.
A successful bid was submitted by East Sussex County Council on behalf of its partners to provide continued support for two existing collaboration programmes that look at sharing buildings and ICT services across public and voluntary sector organisations.
The money comes from the Government's Transformation Challenge Award fund, aimed at helping councils improve services by avoiding duplication and working together.
The funding, announced today (April 2), will enable further development of two existing schemes;
• SPACES – public service providers working together to maximise the opportunity to work across the county in a more coordinated and cost efficient way through a shared public estate
• The Link – public service providers joining forces to develop high quality collaborative IT services and identify new opportunities for innovative IT services
Cllr David Elkin, East Sussex County Council's Lead Member for Resources, said: "We are really pleased to have been awarded this money and will spend it wisely. It will enable us to further develop services for the benefit of organisations and residents in East Sussex.
"This grant endorses the maturity and aspirations for working in partnership across the public sector in East Sussex to integrate and deliver services provided for our residents and business."
Cllr Elkin added: "At a time when local authorities are having to find millions of pounds worth of savings, it is even more important that we work together to provide the best services for our residents at the lowest possible cost."