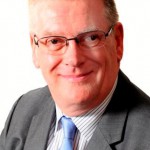 PEOPLE who juggle caring responsibilities and work are being offered help to take more control of their lives.
More than 59,000 people in East Sussex look after someone who is ill, frail or disabled, with nearly half combining caring with paid employment.
With working carers often finding little support available in the evenings and at weekends, East Sussex County Council is inviting people to take part in a course which can help them manage their responsibilities and improve their lives.
The course uses a technique called Wellness Recovery Action Planning (WRAP), which allows people to cope better with troubling feelings such as stress and anxiety and to feel more in control.
Anyone interested can meet organisers Coastal Wellbeing, an East Sussex-based not-for-profit social enterprise, at an event to be held later this month.
Cllr Bill Bentley, East Sussex County Council lead member for adult social care, said: "As a carer myself, I know that caring can be a full-time job in itself and combining those responsibilities with holding down a job can be difficult.
"Going out to work allows people to meet others and be more healthy, but the extra demands placed on working carers means they may need some help and support sometimes.
"The courses will fit around the needs of those attending, at hours to suit them, and will give people a chance to improve their lives, and the lives of those they care for, and to share their experiences with others who are in the same boat."
Anyone interested in taking part is asked to call Allyson King on 01323 747314 or Tamsin Peart on 01273 336195, or to email allyson.king@eastsussex.gov.uk, or tamsin.peart@eastsussex.gov.uk
More information on support available for carers is available online at www.eastsussex.gov.uk/socialcare/carers/default.htm